Skip to Main Content
It looks like you're using Internet Explorer 11 or older. This website works best with modern browsers such as the latest versions of Chrome, Firefox, Safari, and Edge. If you continue with this browser, you may see unexpected results.
B R O W S E
Journal of Interior Design
1997-present available ONLINE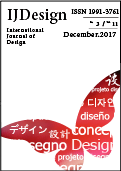 International Journal of Design
All content available ONLINE
Interior Design
1997-present: Fol. NK1700 .D55 | Library North 3
Also available ONLINE 1999-present via Academic Search Complete
Contract
Available ONLINE 1998-present
Interiors
2010-present available ONLINE
1978-2001: NK1700 .I53 | Library North 3
Architectural Digest
Available ONLINE 2008-present
1975-2018: NA730.C2 A7 | Library North 3
Domus
1975-present: NK1700 .D66 | Library North 3 - PERIODICAL FOLIO section
Prior to 1975: In Storage--ask Nedda.
S E A R C H
Art & Architecture Complete

Off-campus access available with your Campus ID. Indexing and abstracts for more than 730 academic journals, magazines and trade publications in all areas of the arts & art history.
Specialized Topics & Relevant Databases