Skip to Main Content
It looks like you're using Internet Explorer 11 or older. This website works best with modern browsers such as the latest versions of Chrome, Firefox, Safari, and Edge. If you continue with this browser, you may see unexpected results.
Librarian Charlene Martoni
Charlene Martoni
she/her
OpenStax Publishes Peer-Reviewed Open Educational Resources
Open Educational Resources (OERs) are useful resources that are free to access openly online ​AND ALSO may be free to​
​*While following the rules of the resource's license
Additional Resources on
Open Access and OER
What is OpenStax?
Are you an instructor? Sign up for a free OpenStax instructor account here.
About the Institutional Partnership
Georgia State University was accepted as one of 50 schools to participate in the 2022-23 OpenStax Institutional Partnership. This program provides a learning community, free coaching, and strategic planning to help GSU advance initiatives toward open education.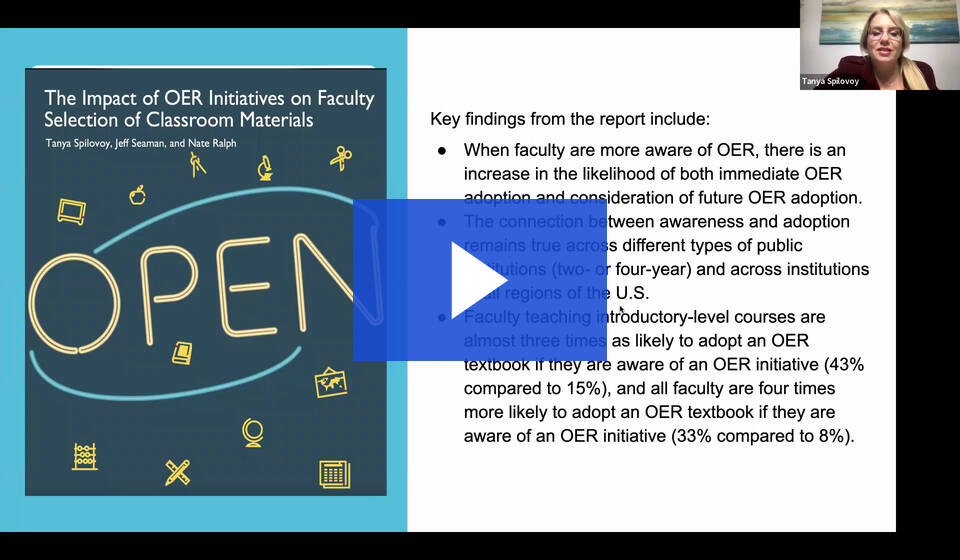 How Does OpenStax Thrive?